---
Rent your camper van in Mallorca
---
The best rental Volkswagen campervans in Mallorca. Fully equipped vehicles for you to live your own adventure with Vanyou.
---
Vanyou Mallorca
---
(+34) 688 60 58 17 (M-F 9 a.m. to 2 p.m. and 4 p.m. to 6 p.m.) Also by WhatsApp
calle Illa de Malgrats, 3, 07001 Palma, Balearic Islands
Registro Govern Balear RC140
---
Information of interest
---
For face-to-face visits, please make an appointment.
You can come with your vehicle and leave it in our car park. We also make deliveries at the port and airport.
---
Models of camper vans for rent in Mallorca
Choose the format that best suits your plans. If you have doubts, ask us!
---
Ideas for camper van trips from Mallorca
We propose some plans to help you prepare your adventure
---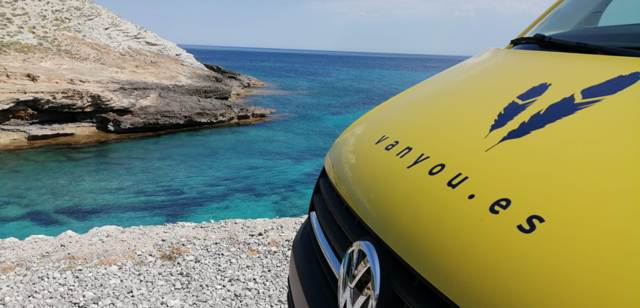 South Coast of Mallorca in camper
The magnificent clarity of Es Trenc, Ses Covetes and Sa Ràpita
Join us to tour the south coast of Mallorca in a Vanyou… What better way to enjoy the Mediterranean essence and paradisiacal beaches than in the comfort of your campervan? Get ready because we start our route!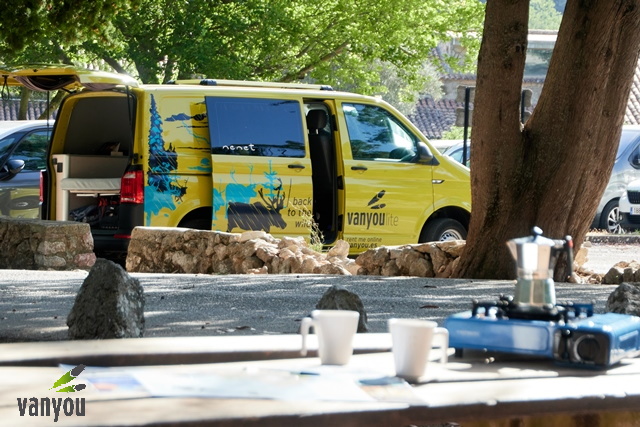 North coast of Mallorca in camper
Valldemossa: the jewel of the Tramuntana
Can you think of a better way to tour this UNESCO World Heritage Site than in the comfort of your campervan? Get ready to start the route with Vanyou!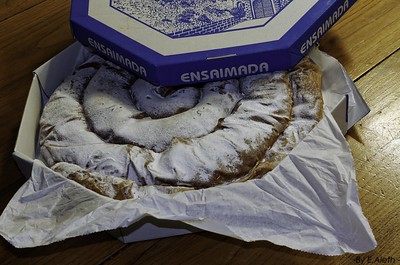 Gastronomic route through Mallorca in Camper
Mallorcan products that you can not stop trying
Imagine a sunset while you enjoy an appetizer based on the best products of Mallorca. Sounds good, right? And it sounds even better if you can do this while enjoying the comfort and privacy that a fully equipped camper van gives you. Join the Vanyou family to make this dream come true!
---