---
Rent your campervan in Valencia
---
The city of Valencia offers endless possibilities for the traveller. The emblematic City of Arts and Sciences with the Oceanographic and the Palace of Arts, the bohemian neighborhood of El Carmen in the center of the city, lively leisure areas such as Ruzafa and the El Cabanyal neighborhood next to the beach of La hollyhock.
An exceptional climate with more than 300 days of sunshine a year invites you to enjoy life outdoors, stroll through its streets or explore its fantastic network of bike lanes. Also to enjoy the local gastronomy, eat a good paella or take a tour of the restaurants to savor the varied tapas dishes.
It is essential to visit the natural park of l'Albufera de Valencia, just 10 km from the city.
Multiple itineraries can be started from Valencia in a campervan to visit impressive historical places such as Sagunt or Xativa, visit the incredible beaches and coves of Alicante to the south or discover the mountains of the interior of Castellón to the north.
---
Vanyou Valencia
---
(+34) 633 92 28 53 (M-F 9 a.m. to 2 p.m. and 4 p.m. to 6 p.m.) Also by WhatsApp
Pol. Industrial El Bony Carrer 31, 27, 46470 Catarroja, Valencia
---
Information of interest
---
For face-to-face visits, please make an appointment.
You can come with your vehicle and leave it in our car park. We also make deliveries at the airport, port and train station.
If you prefer to use public transport, the C1 and C2 train lines have a stop very close.
---
Models of camper vans for rent in Valencia
Choose the format that best suits your plans. If you have doubts, ask us!
VANYOU LITE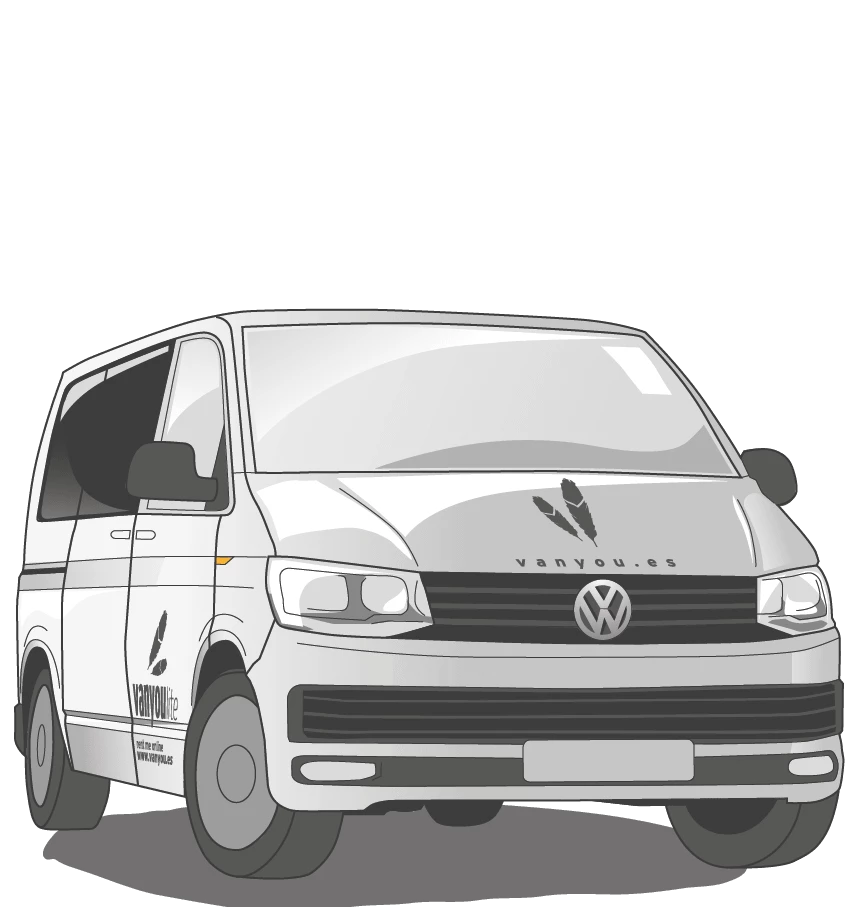 3/4 Travel seats
1 Double bed
18 liters fridge
Equipment for 2 people
VANYOU STANDARD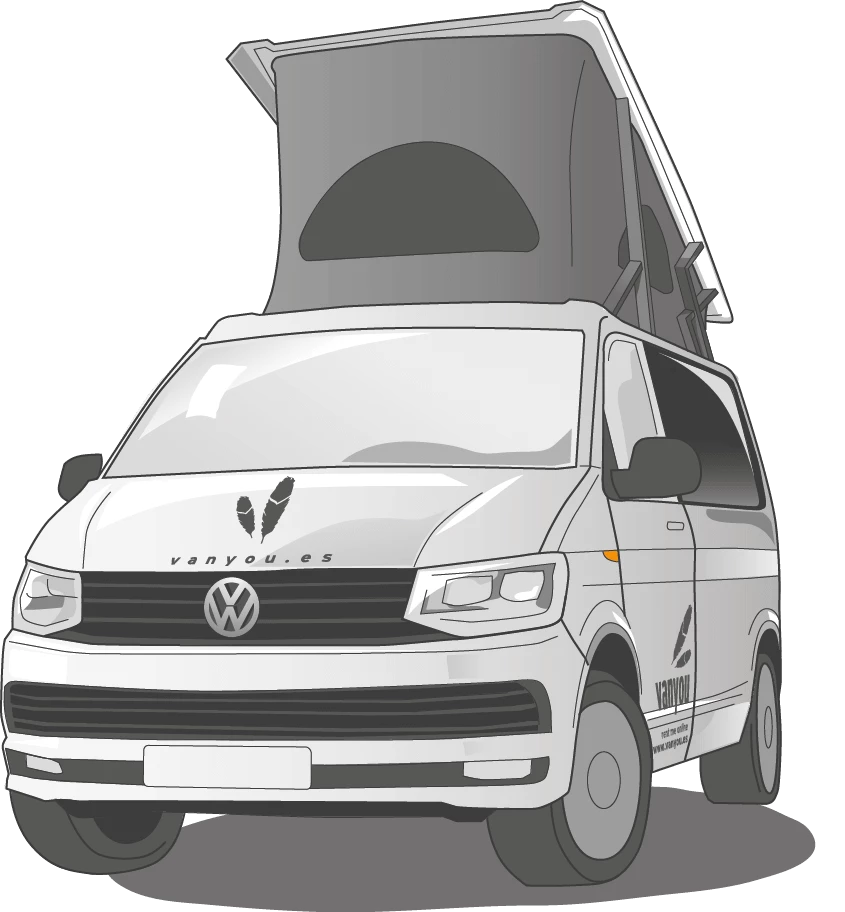 4/5 Travel seats
2 Double beds
18 liters fridge
Pop up roof
Equipment for 4 people
VANYOU ULTIMATE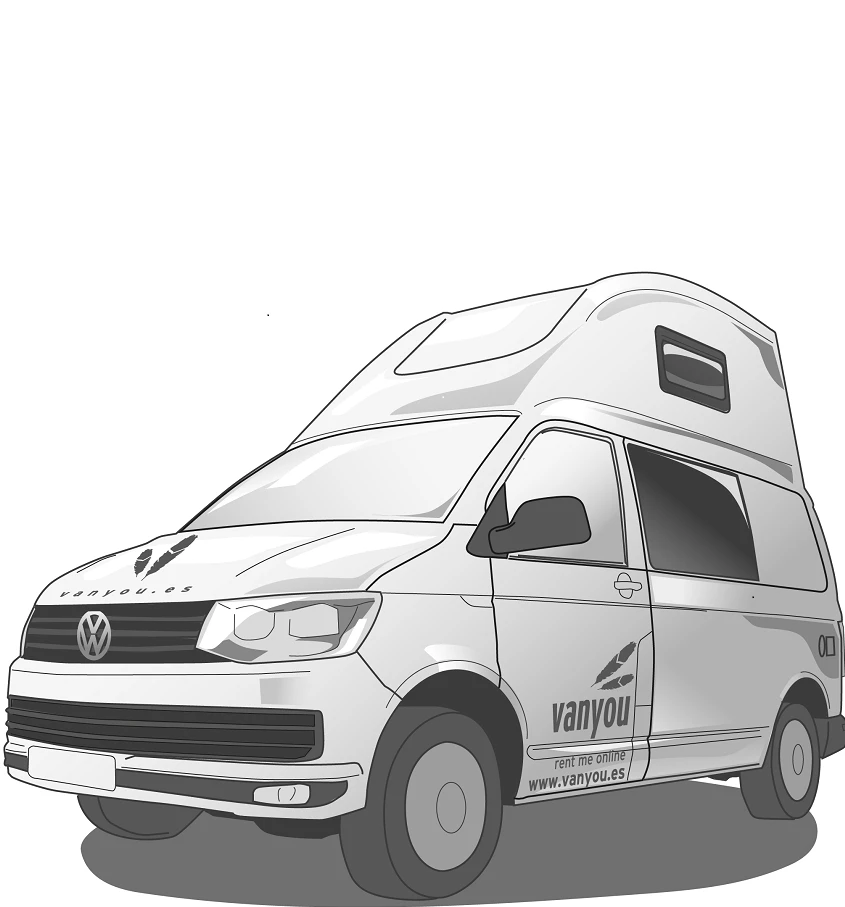 4/5 Travel seats
2 Double beds
Elevated roof
50 liters fridge
Built in sink
Equipment for 4 people
---
Ideas for camper van trips from Valencia
We propose some plans to help you prepare your adventure
---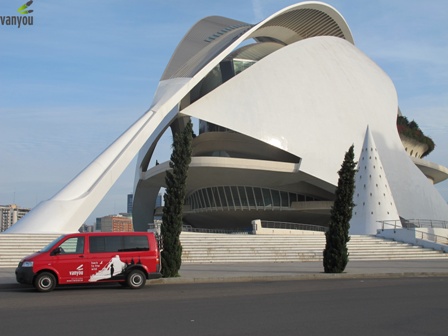 Valencia and surroundings in a camper van
Do you dare to visit us? We are waiting!
If you are still hesitating, we are going to give you some reasons so that you do not think about it anymore. We are waiting for you! There are many ways to visit the city, but we offer you something different from everything you know, rent your vanyou and get the most out of your visit.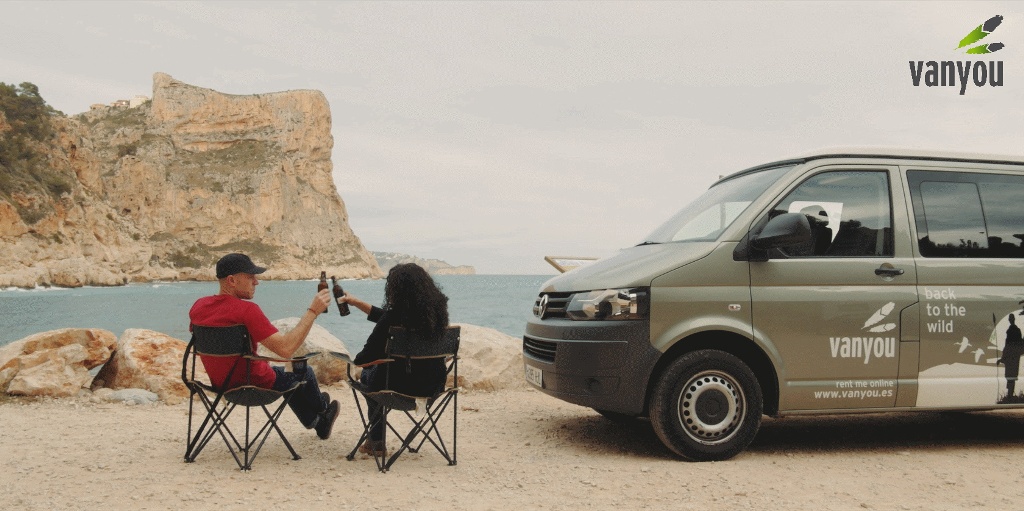 Secret corners of the Costa Blanca in camper
Poble Nou de Benitatxell and Cala del Moraig
Join us to explore every corner of the Costa Blanca in a Vanyou. We will enjoy its beaches, but we will also go on excursions, and we will take you aboard our van to magical corners. We are going to Poble Nou de Benitatxell!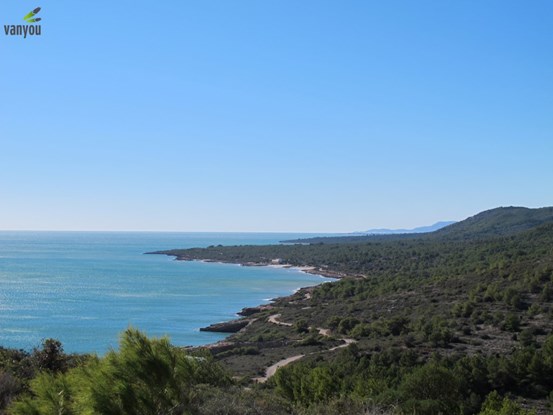 Serra d'Irta
Virgin beaches one step away
It may seem like a miracle to us, on our devoured coast, to come across the Serra d'Irta. A stretch of 15 kilometers of coastline, in the province of Castellón, between Peñíscola and the beaches of Alcossebre, practically virgin. It is considered the last virgin coastal mountain range from the Pyrenees to Andalusia. It has a coastline with cliffs, small coves and sandy beaches and pebbles as well as micro dunes. With this scenario it is impossible to resist traveling there and getting to know it.
---