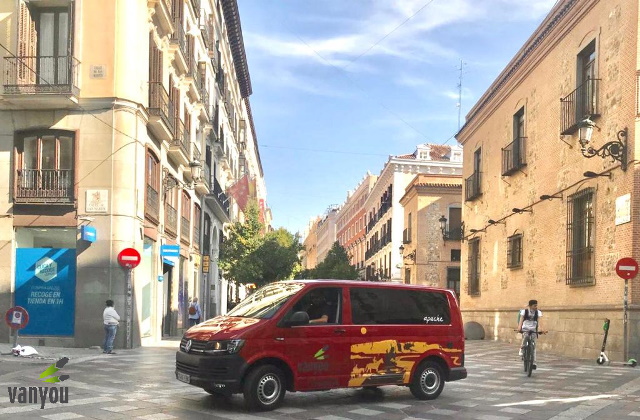 Do you feel that feeling? Suddenly you find yourself wanting to get going more than ever. It is normal! Sometimes the body asks us for "road and blanket". And what better way to do it than to take a camper and pull miles? Therefore, if like us you want to escape from the hustle and bustle of the city and fill your lungs with fresh air, we recommend the best camper van rental in Madrid. You dare? Come on up let's get started!
How to rent a camper van in Madrid?
Renting a camper van in Madrid is easier than it may seem at first glance. You just have to choose the van that best suits the type of trip you want to do. In fact, at Vanyou we have 2 types of vans in Madrid depending on the number of people who dare to go out in search of a good adventure. So our Lite format is perfect for 2 or 3 people, while the Standard model is ideal for 4 or 5. In addition, they come with the complete equipment you need so you don't have to worry about a thing during your getaway and make your experience something unforgettable.
Another aspect to take into account when renting your camper van in Madrid is that you can travel with the security of having expert advice. This will give you peace of mind if any unforeseen event arises during your adventure. In the end, the only thing we are looking for is to get going to disconnect, enjoy and that everything goes smoothly, right? For this reason, we offer you different comprehensive insurance options with and without excess. And, in addition, we can guide you in the process, because we like that you can count on us whenever you need it!
What to prepare for your trip??
Once you have decided on a camper van rental company in Madrid, the next step is to prepare the route. Although it is true that the most experienced travelers can resort to improvisation, it never hurts to take a look and look for . ideas.
Por otra parte, está la tarea de hacer un listado con aquello que desees llevar contigo durante el viaje. Nosotros te aconsejamos viajar con lo estrictamente necesario. Eso sí, no puede faltar una buena lista de música que sirva como banda sonora para la experiencia. Además, te recomendamos incluir algún juego de mesa para que las risas y la diversión nunca falten. También puedes añadir a tu lista un cargador tipo hub ya que te resultará útil para cargar los aparatos electrónicos, indispensables ya en nuestro día a día.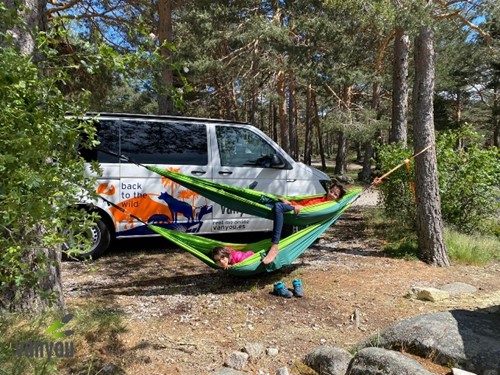 Our recommendations
Over time we have come across the same question: what do you recommend when traveling by van? Therefore, if we had to give some recommendations, they would be the following::
Respect the environment
Whether you decide to rent a camper van in Madrid or if you have your own, we remind you of the importance of not leaving a mark on the environment. For this reason, it is crucial to collect or clean what we dirty in our path to cause the minimum impact on the environment..
Interact with local people
Try the local gastronomy, help small businesses and discover the charisma of the local people. We can assure you that this is often the most beautiful part of the trip. You never know where you can find a friend!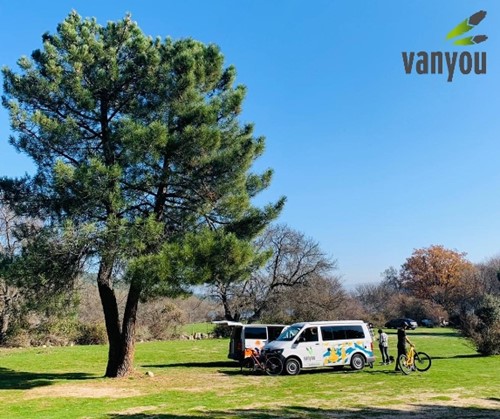 Enjoy the moment
Something as simple as that. Forget your mobile for a bit and focus on enjoying every moment. If you travel accompanied, spend quality time with your family, friends or partner. And, if you travel alone, pamper yourself with a good book, routes or dreamy sunrises. The choice is yours alone!
As you can see, renting camper vans in Madrid is easy and simple. Just think about the number of passengers and decide on the van that you like the most. Choose your destination and how you want your next vacation to be. Delve into nature to practice your favorite sport or tour that city that you have been wanting to visit for so long.
Choose your own adventure tailored to your expectations because all your trips fit in Vanyou!